ENGAGING STUDENT DEVELOPMENT PROGRAMS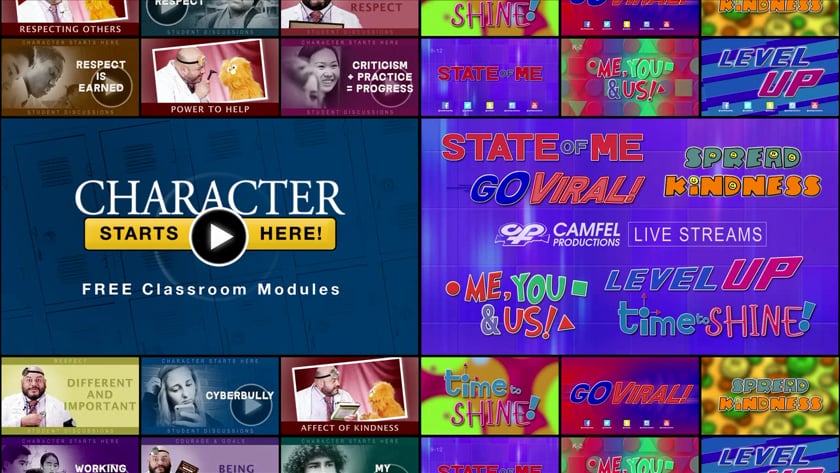 PREVIEW AND USE THESE LESSONS FOR FREE!
The tutorial above provides a brief overview on how to use our Streaming Assemblies or our 'Character Starts Here' Modules. Click on the thumbnail you would like to see. (swipe left or right with a mobile device). 
Please complete this form
For more information on the Online Module Programs, and or our Streaming Assemblies please contact us.